Hi hi! You can find me around slinging jokes and drinking drinks around Seattle and here: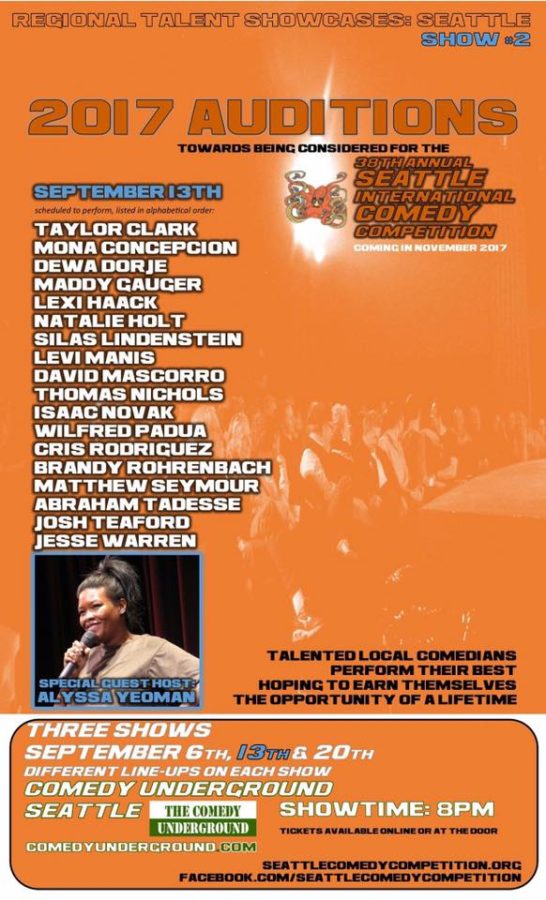 September 13 – Seattle International Comedy Competition – Regional Auditions
September 19 – Comedy Nest – (Feature!) 
October 16 – It's Your Fault for Listening – Portland 
October 19 – Cooper's Ale House (Headliner)
Also find me on Facebook, Instagram, and Twitter.